Sofia – the capital city of Bulgaria and one of the most fabulous places in the country. This city has a long history. From a few thousands years the city has been developing all the time.
---
---
Today Sofia is unquestionable economic centre but also the most important place regarding culture, art and social life. However, these are not only reasons why you should come visit this city. Apart of all the richness in it is worth to take a look at the landscapes around it.
---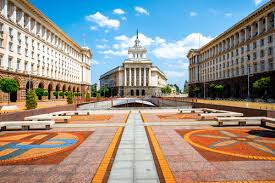 It is placed at the foot of Mount Vitosha which is a perfect place for hanging out in Summer as well as in Winter! There is never but time for a trip into the Bulgarian mountains. Anyways, this day tour across Sofia contains a lot of wonderful places localised in the city. The trip starts at the Circus Hotel where the Big Bus takes the tour members from to head for Ivan Vazov National Theatre. This incredible object was founded in 1889 and since then it is the most important there in the whole country.
However, the history of the place is dramatic. In the early nineties there was a big fire in the theatre. Thousands of visitors were watching a show while the fire were growing quickly. Unfortunately, no-one survived. The theatre has been rebuilt a few years later but till today there were no bigger catastrophe then that one.
Next we move to National Historical Museum which is located just next to the iconic theatre. In the museum you will have a chance to see lots of valuable objects found during excavations in 20th century. After the museum, the Big Bus will take you downtown to the Church of St Petka of the Saddlers. This interesting temple has been built in 1780 and is considered to be the Western Europe sacral architectural jewel. This is unarguable must-see during visiting Sofia.
---
Highlights:
Russian Church.

Ivan Vazov National Theatre.

National Historical Museum.

Church of St Petka of Saddlers.

Tanya Bashi Mosque.

National Archaeological Museum.
---
Don't hesitate and book already now!